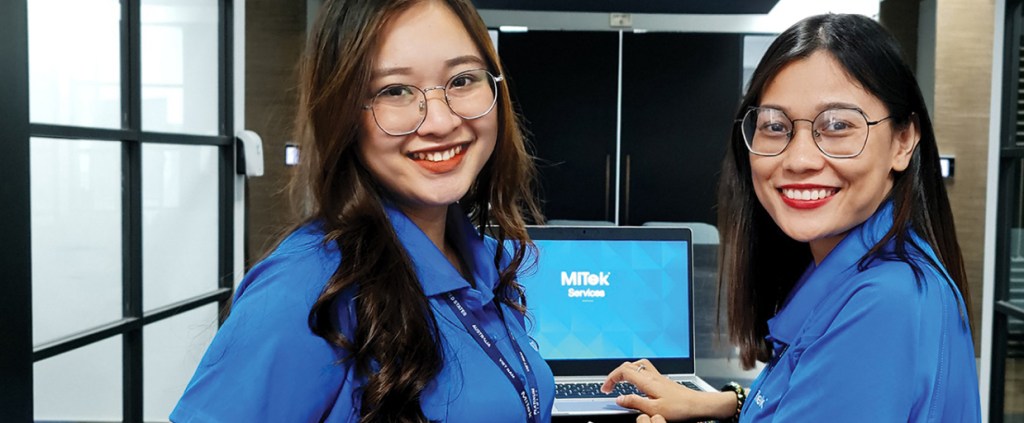 Over 2,500 StAFF
45% FEMALE
At MiTek we make it possible for women to maximize career opportunities and advance in their careers through recognition of their efforts. The program "Career opportunities for Women" at MiTek is designed to help and support our female members.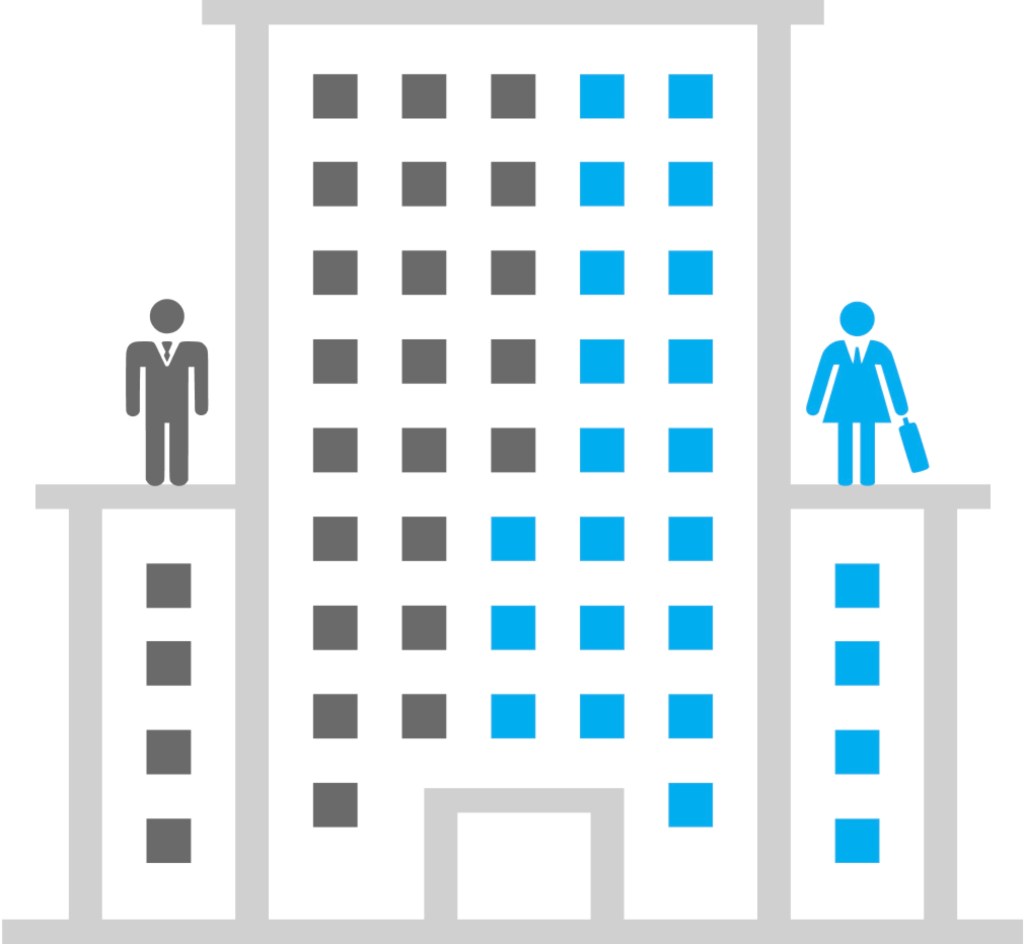 Our Female Team Managers And Leaders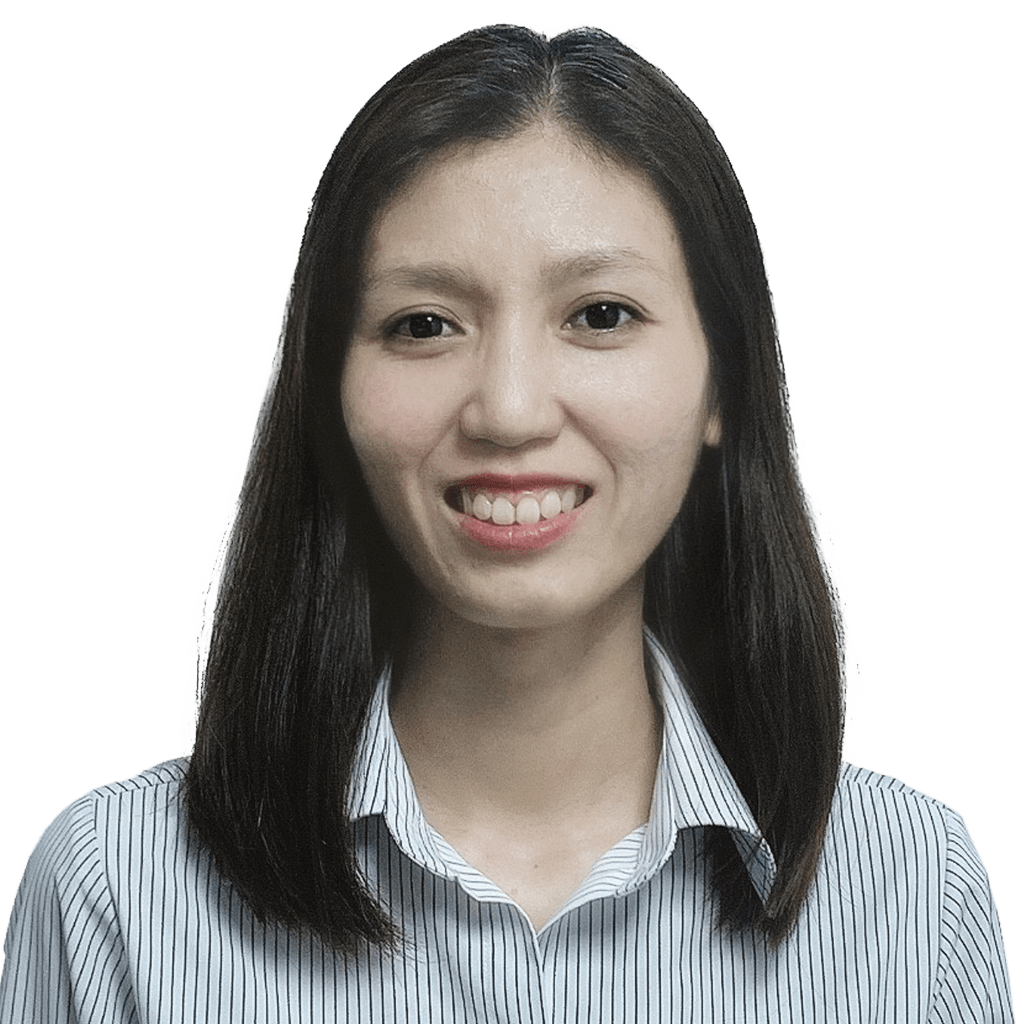 PHAN THI THUY HIEN
Position: Operations Manager
Staff: Management_ Fabricator
Segment: Fabricator
I am one of the team managers of Trust Fabricator and am right now working with customers from UK and France. I've been working here since December 2013 and started as an estimator for New Zealand customers. After that, I also had one year of experience working with Australian customers before switching to the U.K market by the end of 2018. During my time at Mitek, I've seen both myself and the company making positive changes. And that's why I still continue to work and progress here.
MiTek belongs to an international cooperation and has been making incredible progress, and therefore present many challenges as well as opportunities. While working here, I can improve both communication and business English. I have learned English from my colleagues and other customers from all over the world like UK, France, Belgium, South Africa, etc.
At MiTek, attending international training sessions is a wonderful learning and exchange opportunity for all of you.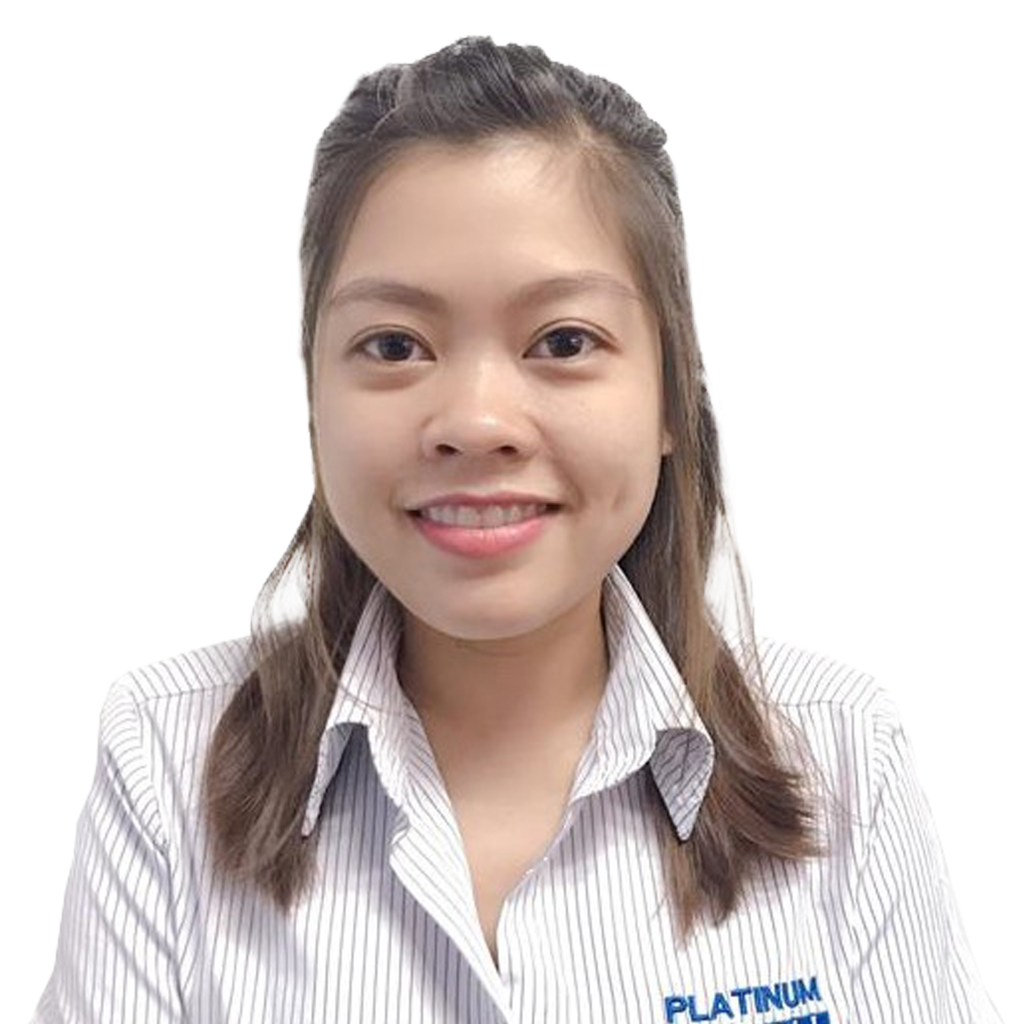 BUI THI MUOI
Position: Team Manager
Staff: PlaceMakers
Segment: Fabricator
At MiTek, opportunities for personal and professional development are the same for both men and women. As a female employee at MiTek, I always receive care and respect in my work.
Colleagues are always ready to support and share experiences with one another as much as possible, which creates a comfortable working environment. Every day at work is a happy day.
Flexible working hours help female employees have enough commitment to take care of their family and children.
If I can use one word to describe the company's working environment, I would choose DYNAMIC.
Most of women who have been studying construction have often thought about whether they should change their major or not.
As for myself, the first day I entered the classroom or the dormitory, I was bewildered about the fact that there were too few women or even no women in this industry.
After graduating from college, I was afraid that I would not be able to find the right job due to the nature of this working environment.
However, after 8 years of working, together with all the female employees at MiTek Vietnam who share the same perspective, I really feel that this is the right job and I always love the job I am doing daily.
If you are still wondering about choosing a future job, don't worry too much, instead do what you love and what you can do best. Come join the MiTek family with us.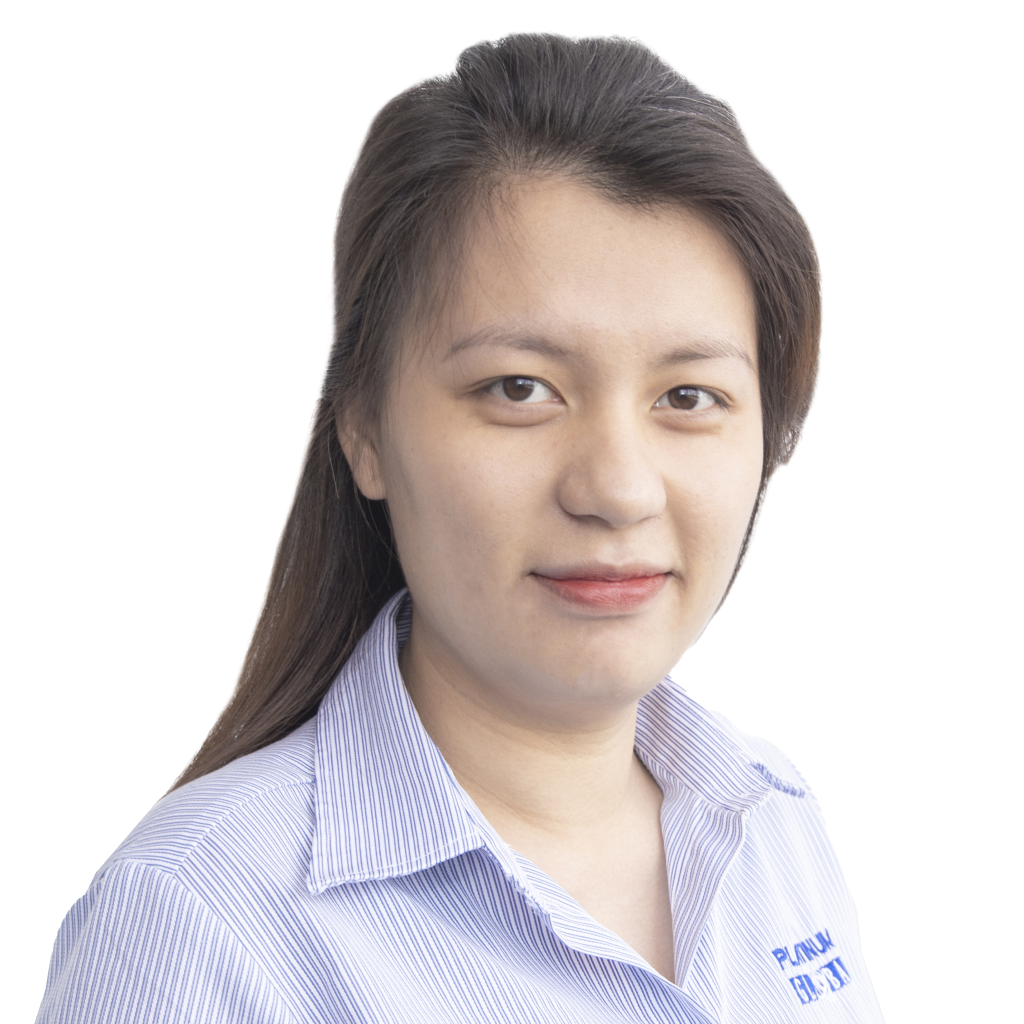 MAI DINH NGOC THUY
Position: Team Manager
Staff: CSR Building Products
Segment: Commercial
Thuy is a team leader with more than fifteen members.
With 5+ years of experience in the company, I am certain this is a really suitable environment for us women. There is much evidence for this, and three of which will be listed below:
Annually, the company organizes many outdoor activities, sports competitions exclusively for women. If you are an active and sporty lady, you would never get bored here.

Promotion opportunity for women is equal to that of men. There are many female team leaders and managers, and even operational managers here. So if your goal is to learn many things and challenge yourself in different positions, this is really the place for you.

The insurance policies benefit women immensely, especially if you have a family. 5 workdays per week plus flexible working time will help you be more active in striking a balance between work and family.
I have and will continue to introduce MiTek as an ideal working environment for women in general and female fresh graduates in particular.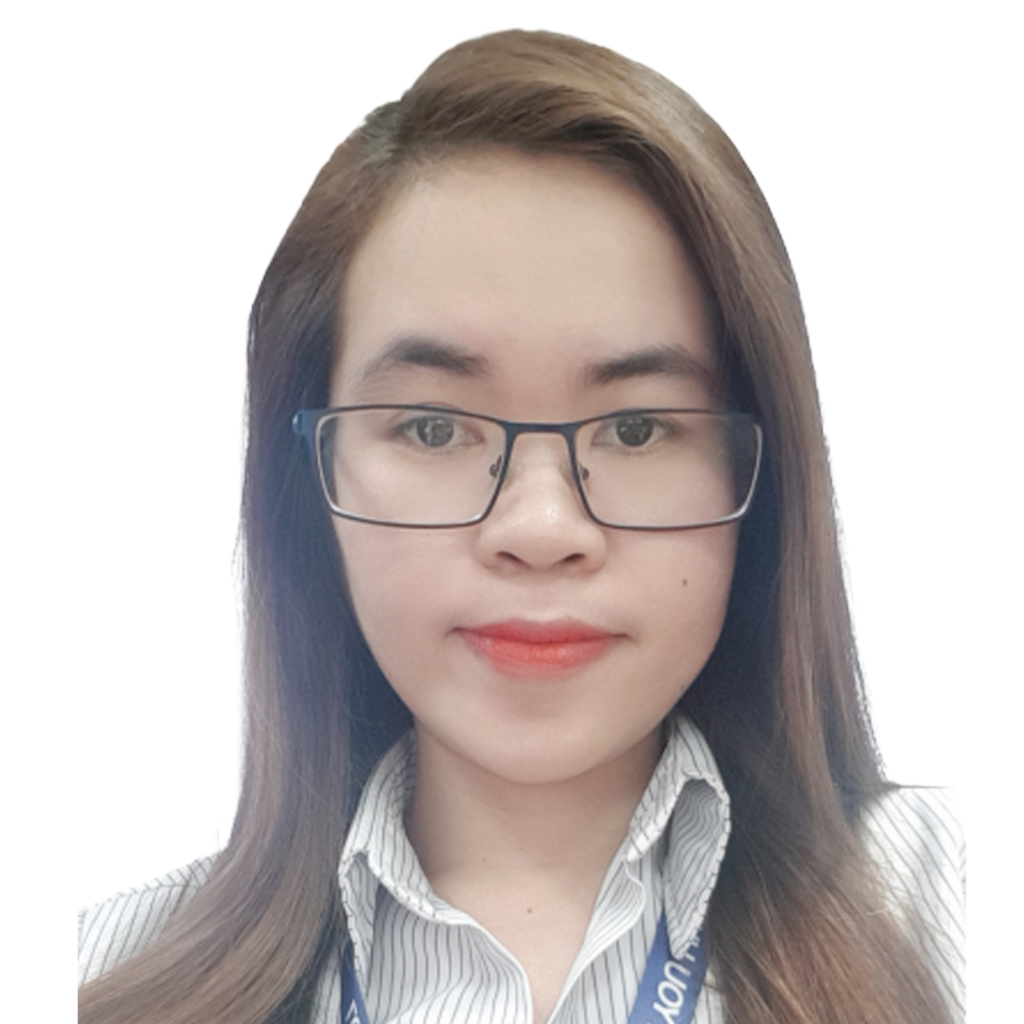 NGUYEN LE PHUOC AN
Position: Team Manager
Staff: Metricon Homes
Segment: Residential Builders
When I was a student, I applied for the scholarships at some leading construction companies in Vietnam, my study results and test results from the company were all very good, but I did not receive any scholarship scheme. Later, I understood the reason I failed the scholarship was because I am a female, I have no potential to work as a Construction Supervisor for the company in the future. I felt unfair and found it challenging to find the right job after graduation.
Fortunately, when I came and worked at MiTek Vietnam, the open and equal environment here helped me confidently show my ability and continue to pursue my passion in the field of Architecture – Construction.
I am proud that our company is leading the way in ensuring women's rights and gender equality, all employees are paid the same based on their ability and contribution. Therefore, I always recommend the company to my friends, especially female friends. Don't hesitate to become a part of MiTek Vietnam to fully experience the wonderful things here.
Things you'll love at MiTek:
Friendly and open working environment

Staff are trained from basic to advanced levels

Women's gender and equality rights are ensured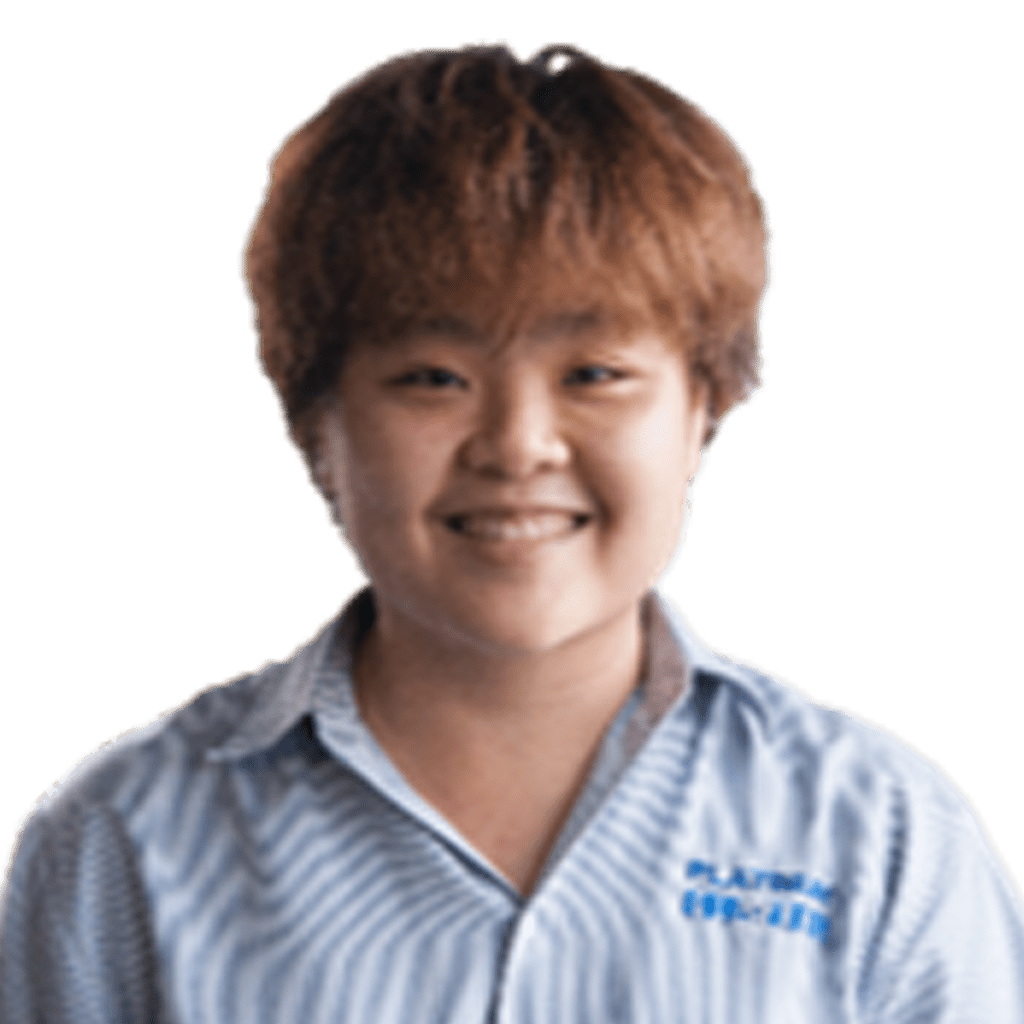 NGUYEN NGOC KHANH LINH
Position: Team Manager
Staff: Boise Cascade
Segment: Lumber / Building Materials
Linh is currently a team leader with almost 4 years of experience working at MiTek. My main duties include monitoring my team members' work progress and assigning tasks after receiving orders from customers.
Linh chose to work at MiTek because of the young, dynamic, and professional working environment. Apart from that, there is one thing I love about MiTek which is the beautiful working space design, both interior and exterior. Since this is a foreign company, not to mention a high proportion of young people, there are always many outdoor and sports activities, which are extremely necessary for office workers. Working at MiTek helps me realize I've developed many different skillsets thanks to different courses like Management, English, etc.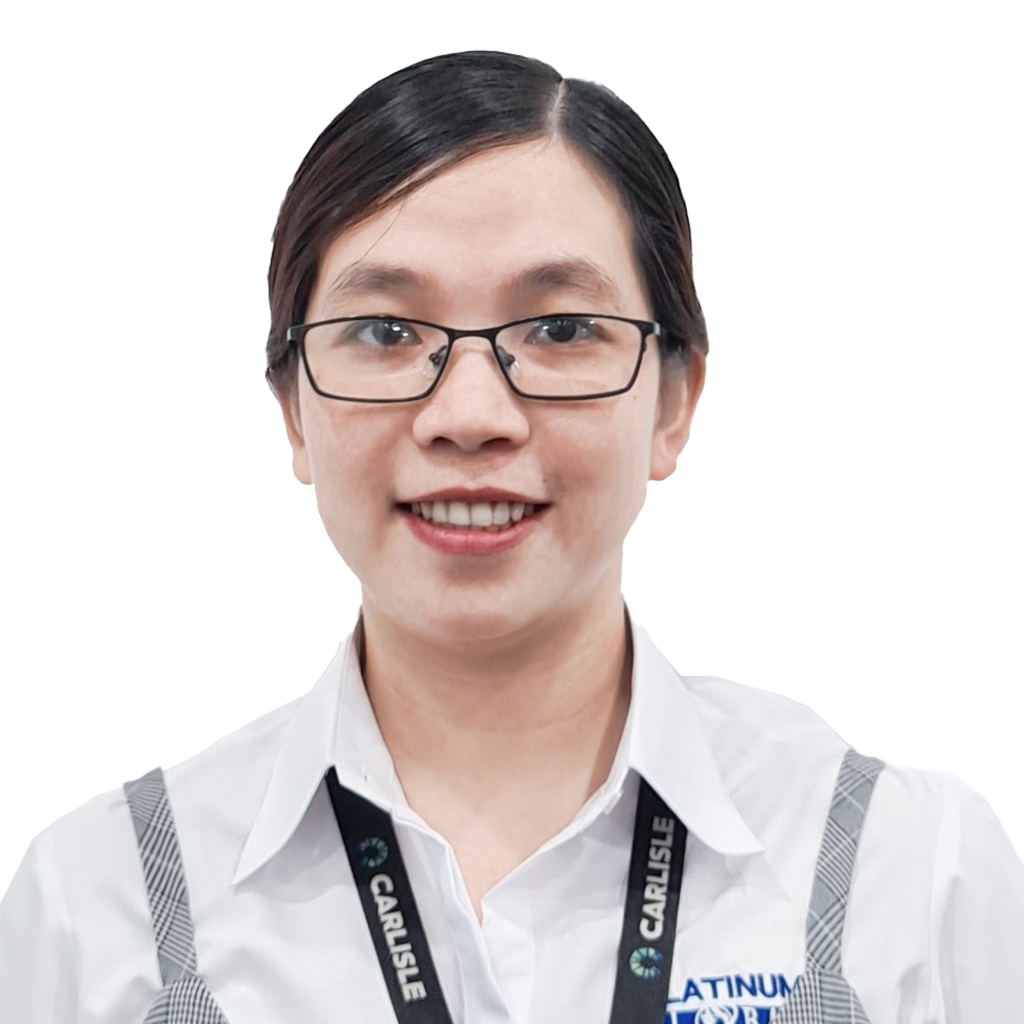 TRAN THI CAM TU
Position: Team Manager
Staff: Carlisle Homes
Segment: Residential Builders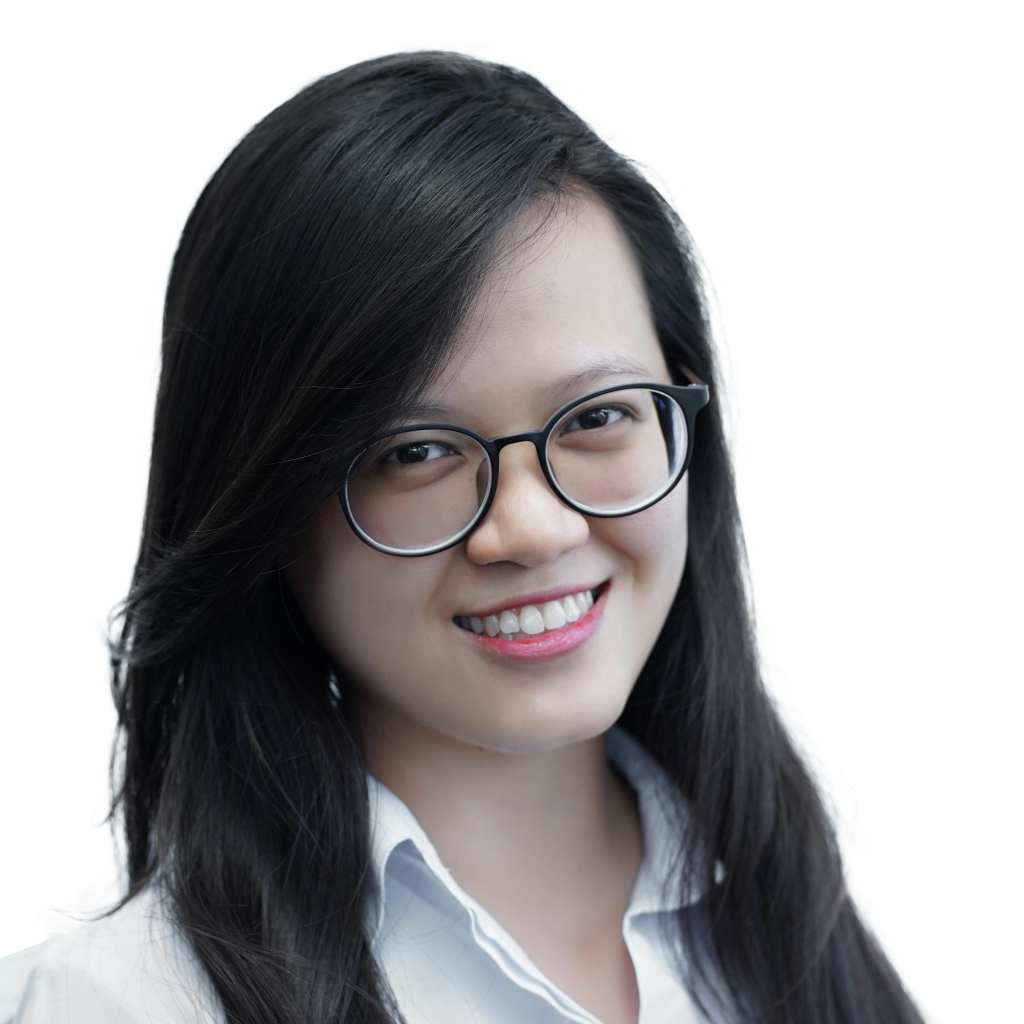 NGUYEN THI MINH TRANG
Position: Assistant Manager
Staff: Management – Fabricator
Segment: Fabricator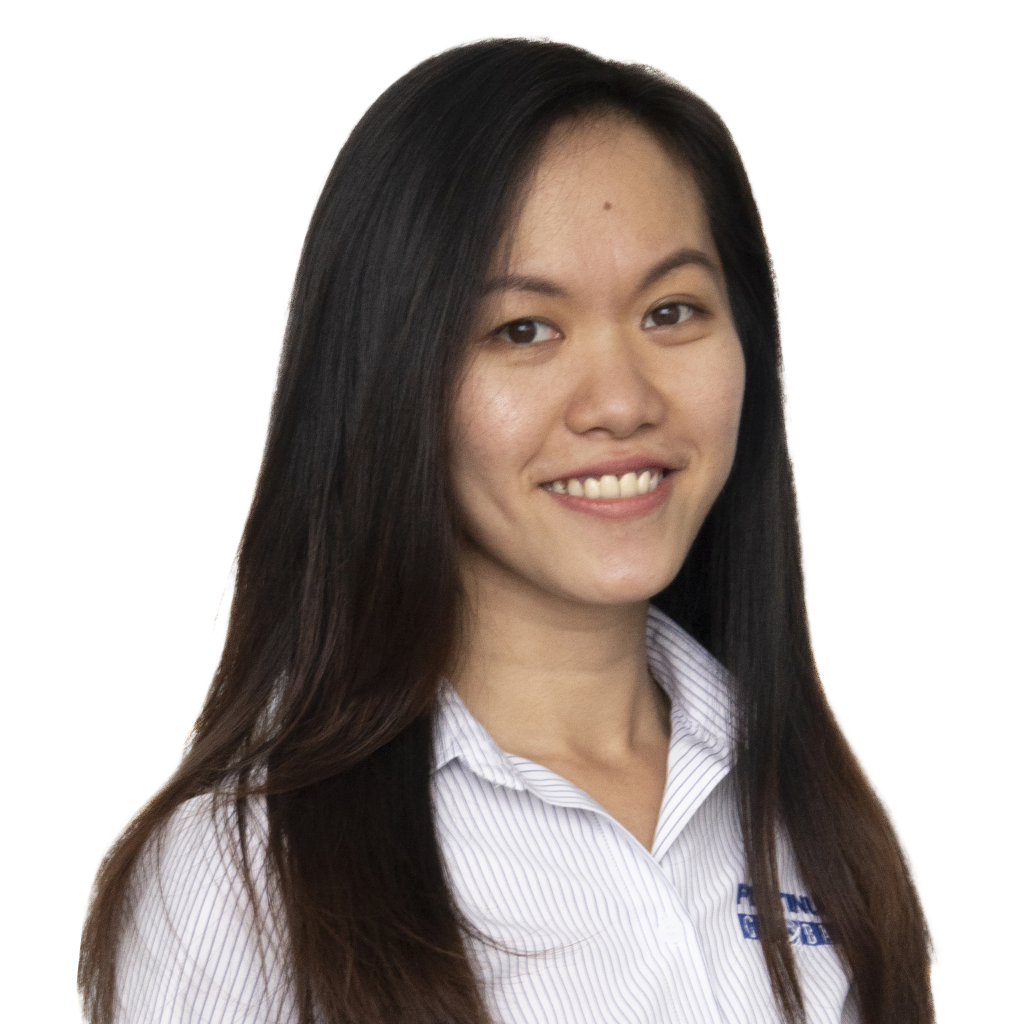 NGUYEN TI DA
Position: Team Leader
Staff: MiTek Building
Segment: Commercial
At MiTek, I have made a lot of new friends and gradually connected with everyone. For me, they are like brothers and irreplaceable partners at work 😊. Female engineers who are working here can learn a lot about new software. Also, there isn't any of the difficulties and dangers of working on a site.
MiTek also gives me the opportunity to widen my horizon and see the outside world by having business trips abroad where there are clients I am working with. This helps to consolidate and broaden knowledge.
Things you'll love at MiTek:
Gender equality in the company, women can completely achieve the highest positions when they have enough capability.

Good care plan for females, especially when they have children, they can flexibly work from home without going to the office

The company creates the best conditions for female employees to balance work and family life

The company provide many courses such as English and leadership to help each of us develop and improve ourselves.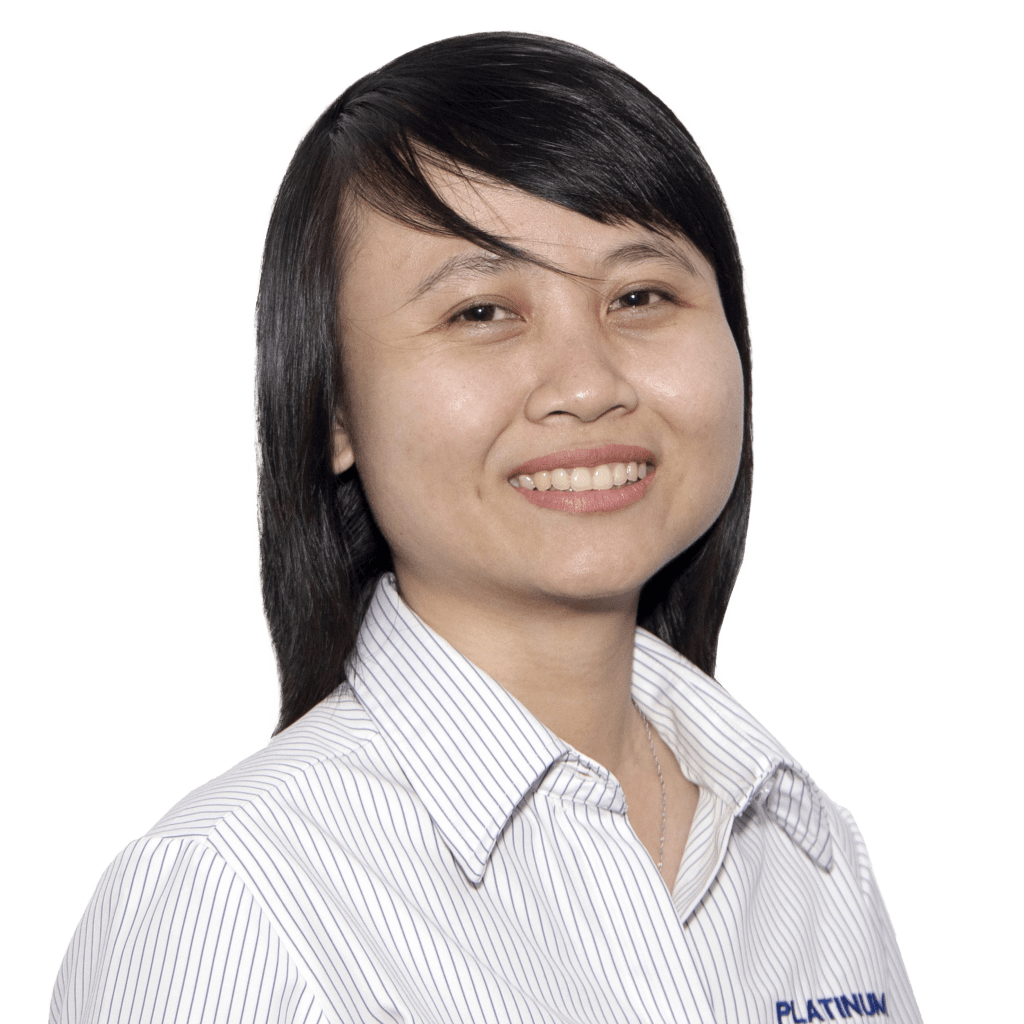 HO THI KIM LIEN
Position: Team Leader
Staff: MiTek Plan Services
Segment: Residential Builders
I've been working at MiTek for over 6 years. At present, I'm assisting, counseling, and controlling outcome quality for each task in a team. My team's customers are mostly in the U.S market with an array of software: AutoCAD, Revit, Lumion, Sketchup, 3Ds MAX, Cubit, 2D KOVA, and Sapphire Supply.
Besides, each type of work has its own unique features, thus creating different nuances for each group.
MiTek helps fresh graduates to be more confident in communication and work behavior when working in a diverse environment with all age groups and personalities.
MiTek also helps broaden your knowledge of construction of other developed countries around the globe.
At MiTek, the company always supports female workers during and after their pregnancy with the work from home policy as well as their mental wellbeing with the devotion and dedication from the Board of Director.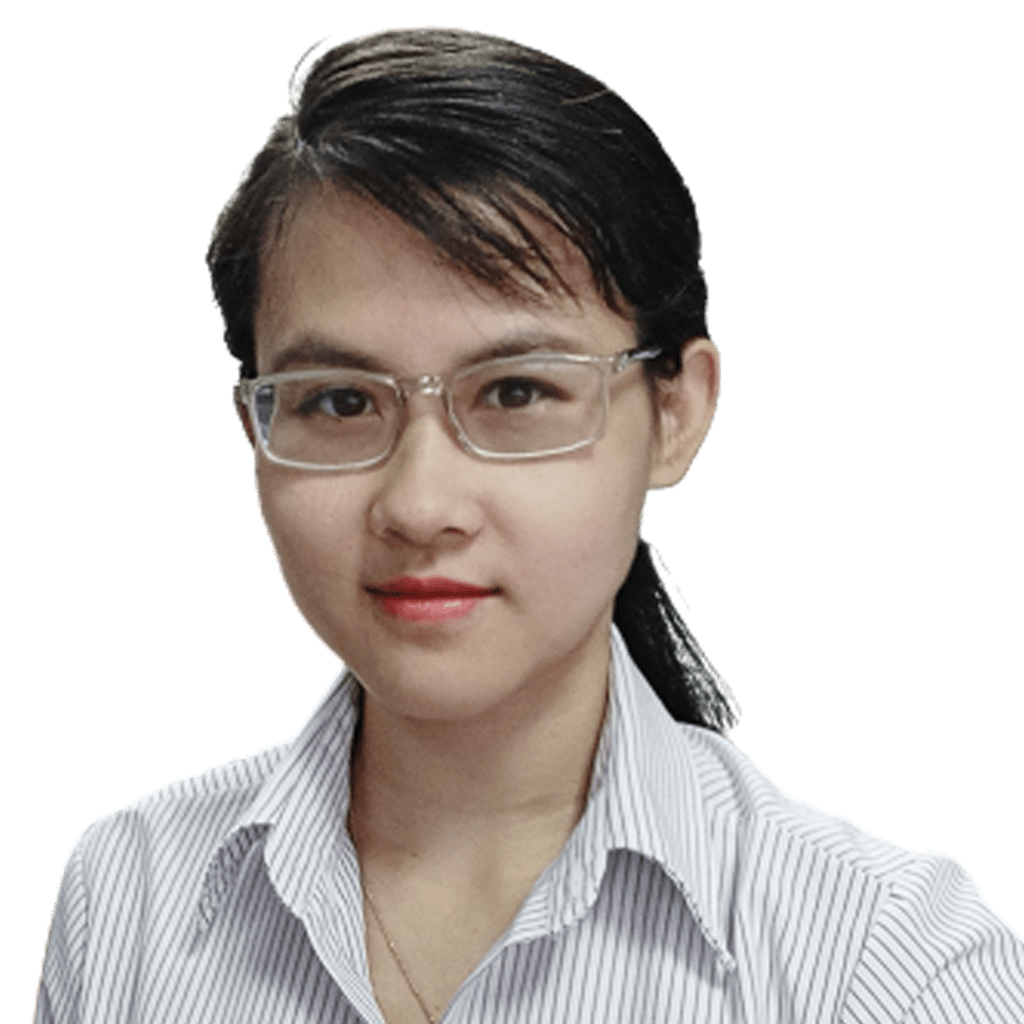 HOANG THI DIEM HANG
Position: Team Leader
Staff: Engtruss
Segment: Fabricator
After more than 9 years of working at MiTek, the biggest thing that keeps me going is that I am always listened, always treated fairly, and always recognized for my dedication to my work as well as other aspects. Managers always create conditions for young people like me to learn and speak for ourselves. When I became a mother, MiTek also provided all the conditions and opportunities for me to take care of my family and balance my work.
Things you'll love at MiTek:
Continuously improved working conditions

Safe and progressive working environment

Gender equality is always a priority

All regulations are public and transparent to ensure the best benefits for employees, especially female employees
How Do We Support Our Women?
One of roles at MiTek is to promote awareness, educate and support Diversity, Equity and Inclusion in our company and in our community. MiTek helps put a dedicated focus on the achievements of women in our business, in Vietnam and around the world. As part of that process, we are so proud and very pleased that MiTek Vietnam has a zero gender pay gap.
Today we're "putting our hand up" to highlight that we are all responsible for our own actions and our own thoughts. We can make a difference by choosing to challenge and call out gender bias and inequalities. With over 2,200 staff in our MiTek family in Vietnam, we are so proud of the successes of our 1000+ women who have achieved some amazing things in our business and in our community.
WORKING WOMEN CAN
MANAGE WORK-LIFE harmony